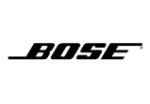 Bose: Better Products Through Research®

What is covered All parts defective in material and workmanship. Defects that have resulted from improper or unreasonable use or maintenance, accident, excess moisture, insects, improper packing, lightning, power surges, or unauthorized tampering, alteration or modification are not covered.

Limitation on Liability WHERE PERMITTED, THE PROVISIONS OF THIS LIMITED WARRANTY ARE IN LIEU OF ANY OTHER WRITTEN WARRANTY, WHETHER EXPRESS OR IMPLIED, WRITTEN OR ORAL, INCLUDING ANY WARRANTY OF MERCHANTABILITY OR FITNESS FOR A PARTICULAR PURPOSE. Notwithstanding the above, where applicable, if you qualify as a "consumer" under the Magnuson-Moss Warranty Act, then you may be entitled to any implied warranties allowed by law for the period of the express Limited Warranty as set forth below. Some states do not allow limitations on how long an implied Limited Warranty lasts, so the above limitation may not apply to you.

For how long The Bose® Limited Warranty lasts one year from the purchase date for electronic products, systems, and powered speaker components, accessories, and other products not listed here unless specified in the Owner's Guide. The Limited Warranty lasts for five years for speaker components that are not self-powered (amplified). Powered component speakers have a one-year Limited Warranty term for the electronics and five years for the speakers. For the Limited Warranty on professional products, please refer to your Owner's Guide for details.

What Bose will do Bose will, at their sole option, repair or replace any defective parts within a reasonable period of time and free of charge.

What Bose will not do Pay shipping or transportation charges from you to Bose or Your Electronic Warehouse.

What you must do to obtain Limited Warranty service Return product with proof of purchase from an authorized Bose dealer directly to Bose Corporation. If you elect to return the product directly to Bose Corporation, the following procedures must be followed:
Contact Bose Corporation at 1-800-367-4008 for return authorization number, and specific return and shipping instructions which will include but may not be limited to properly packing the product in the original carton for shipping. If you need a new carton, contact Bose Corporation for free packing material and box. Cartons not bearing a return authorization number will be refused.

Or return product with proof of purchase from an authorized Bose dealer to a Bose Service Agency.
Exclusive Remedy This Limited Warranty is fully transferable provided that the current owner furnishes the original proof of purchase from an authorized Bose dealer. THE MAXIMUM LIABILITY OF BOSE SHALL NOT EXCEED THE ACTUAL PURCHASE PRICE PAID BY YOU FOR THE PRODUCT. IN NO EVENT SHALL BOSE BE LIABLE FOR SPECIAL, INCIDENTAL, CONSEQUENTIAL OR INDIRECT DAMAGES. Some places do not allow limitations on the exclusion or limitation of relief, special, incidental, consequential or indirect damages, or the limitation of liability to specified amounts, so the above limitations or exclusions may not apply to you.

Other conditions This Limited Warranty gives you specific legal rights, and you may also have other rights which vary from country to country or state to state. This Limited Warranty is void if the label bearing the serial number has been removed or defaced or if the product is not purchased from an authorized reseller.

Your Limited Warranty rights are not diminished if you do not complete and return the product registration form or complete and submit the online product registration form. Bose Corporation thanks you for your Bose product purchase. We hope it will give you years of satisfaction.
Phone
Customer Service Hours
Mon-Fri: 8am-7pm CST
Saturday: 9am-5pm CST
Address
Discount Golf World
2828 Broadway St
Quincy, IL 62301
Email Sign Up!
Sign up for news and sale notices. Be the first to know!