Narrow Your Search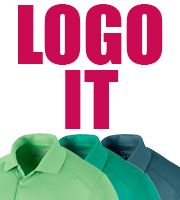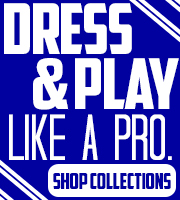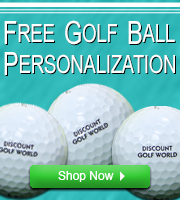 GPS for golf is a growing trend in golf. Golf GPS units work just like the GPS units in your car, except that instead of roadmaps you see the layout of the golf course and yardage. Golf GPS units use the same global positioning system to provide distances between points on the course, such as between the tee box and the pin, or the golfer's current position and another selected position. Some units can overlay satellite imagery and graphics to show hazards, terrain (such as hills) and updated pin positions and changes to course layout. The units improve your scores by providing better measurements, which means better club selection. Golfers can also log specific spots that are good for lining up a better shot or even just a nice place to stop and a break.
What is GPS?
GPS stands for global positioning system, and refers to the public system of satellites available for use (through handheld and mounted receivers) to provide precise and accurate positioning and directions. GPS consists of many components, but some major ones are the dozens of satellites orbiting earth and the millions of GPS receivers that use data to give you coordinates and correlate them to maps and other imagery. In short, GSP calculates distance, speed, etc. by measuring timing signals and comparing them to signals from other satellites, referenced to spots on the earth itself. Thus, the more satellites your receiver tracks the better your information will be.
Why do I need GPS for golf?
GPS for golf is new and revolutionary in that its use provides amateurs and pros alike to create a dynamic library of position information, duration of plays and shots, distance information of non-line-of-sight objects (a laser rangefinder is useless on a dogleg), and provides satellite image and/or graphical overlays to help the golfer make better decisions on the course. Printed paper maps with estimated yardage and representational drawings of hazards and course layout are outdated and are good for one trip and are then thrown away. But a GPS receiver uploads information to your computer, allowing you to analyze performance over time and update maps and provided distances on a regular basis. GPS for golf is basically like having a professional caddie walk the course ahead of time but also stay with you as you play, doing all the mental gymnastics necessary for a great round.
I thought GPS was free, why do I have to have a subscription?
GPS is free in that the receivers purchased by consumers provide access to the system, which is in turn supported by governments, businesses, and even consumers like yourself who buy GPS components. But golf GPS is different because companies have to pay people to walk golf courses to get distance information and layouts. Golf GPS also has many custom features thanks to proprietary software from the numerous golf GPS companies, providing the end user with rich interactive programs not found on standard GPS receivers. Also, if there is a subscription fee it's likely much less than paying a caddy, or even more convenient than having to coordinate schedules with golfing buddies who know a particular course. And let's not forget that performance can be due to poor information as much as it can be from poor training or a lack of focus: you can have the best swing in the world but it won't matter if you don't know where to place the shot.
Is GPS for golf legal?
Yes! The USGA and R&A ruling bodies have decided that GPS receivers can be used for the game of golf. While this may seem surprising, it's a good decision on their part. The methods of gathering information to make a better decision have been in place before GPS, but having the golf GPS takes those separate elements and combines them into one unit. It's like having a laser rangefinder, paper course map, scorecard, and personal caddie all at the same time. A similar concept is the iPhone by Apple, where separate devices were combined into a single, user friendly, software rich experience.
Is it really worth it?
Like other electronic devices and convenience items, there is an initial investment that may seem expensive. But when you consider all the benefits discussed above it becomes obvious that golf GPS units are a wise purchase. The units are designed to be extremely easy and fast to use: power on the unit, wait briefly while the satellite signals are acquired, and off you go! All the information you need to golf better can be clipped to your belt of stored in your pocket, with deeper interaction through your personal computer when you get home and before you head out. And since many units are pre-loaded with thousands of courses, or have access to them online, your unit will work anywhere there is a GPS signal -- which is 99% of the earth (you don't golf on the polar ice caps, do you?).
Read more about Golf GPS & Rangefinders »
Phone
Customer Service Hours
Mon-Fri: 8am-7pm CST
Saturday: 9am-5pm CST
Address
Discount Golf World
2828 Broadway St
Quincy, IL 62301
Email Sign Up!
Sign up for news and sale notices. Be the first to know!